Valuetec has both refurbished and new coin handling equipment.  Detailed information via .pdf download is available upon request.  Please fill out the form at the bottom of this page.
Tabletop
Standalone
Customer/member self service
Semacon S-530 Heavy Duty Coin Sorter / Value Counter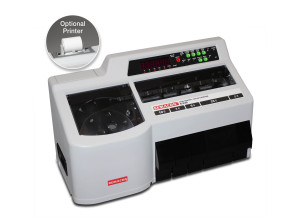 This coin processor is designed with Semacon's SmartSort ™ technology for mixed coin applications and is used bybanks, credit unions, casinos, retailers, churches, charity organizations and other industries.  It features heavy duty construction, ease of use and a wide range of configuration
options.
This machine sorts mixed coins into five separate bins, bags or wrappers and displays the total count and dollar value for each denomination and the grand total dollar value.  Batch sizes may be selected individually for each denomination and range from 1-9999.
The S-530 features an optional integrated thermal printer and bagging and packaging (rolling) capabilities using optional add-on attachments.
Coin Goat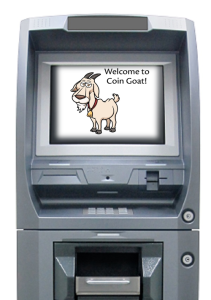 Look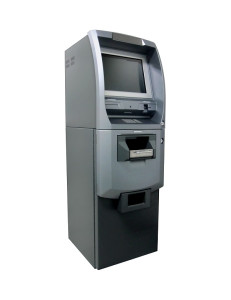 ing for an economical, compact way to offer your customers or members a way to deposit coin?  Take a look at Coin Goat!  It has a similar footprint to a small
cash dispensing ATM and fits neatly into your lobby.  Optional high bright topper is also available.  Processes up to 600 coins per minute.  Call or email us for details and pricing!
Reis Lobby Coin Sorter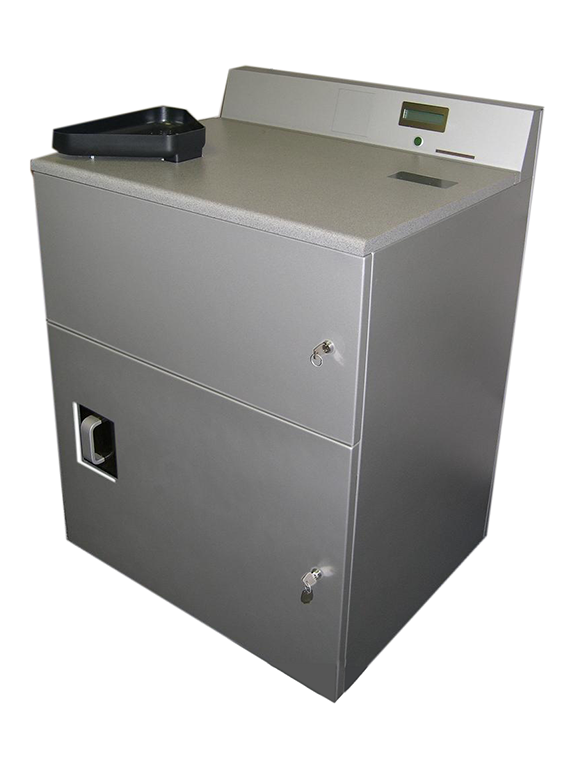 This coin sorter, intended for customer or member use, is the quietest machine available on the market today.
Add an eye-catching wrap or surround to self-service equipment, such as the kiosk with the wood-grain surround below.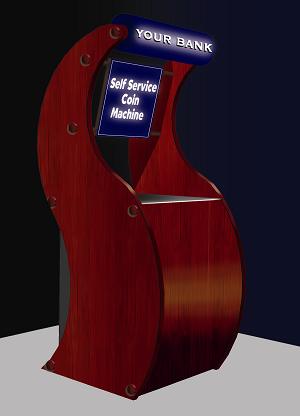 Valuetec also offers refurbished coin equipment.  Models and availability vary, so call to find out what is available.