Transforming the Branch Experience:
The NCR SelfServ™ 80 Series

Transform Today. Adapt for Tomorrow. Put your customer at the center of everything you do, now and in the future.

NCR SelfServ 80 Series Family: It's not just what it does. It's what it does for you. The NCR SelfServ 80 Series is a new range of ATM/ITMs that enable financial institutions to grow revenue, reduce cost, manage risk and enhance the customer experience. They deliver a new generation of omni-channel self-service experiences at the ATM/ITM, built on the following key principles:
Transform: Adapt – Get ready for the future!
Engage: Build connections, create experiences
Attract: Stand out from the crowd!
Available: Stay connected, serve more customers
Secure: Maintain the integrity of your transactions and network
Manage: Solutions and processes for efficient systems management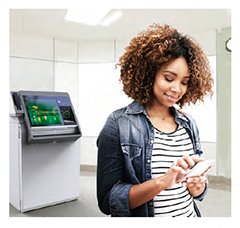 Now you have the opportunity to bring the human touch back to your financial institution by providing longer service hours while reducing operating costs. Work with ValueTec Financial Equipment and serve up a better consumer experience for your customers. Valuetec is your source for NCR's full line of products and solutions.
Learn more about the 80 Series, call (720) 235-5405.

---

Download info and specification sheet for the: